TECHNOLOGY
We create new lighting with the technology of XENOLED®
Color Consistency
Color consistency refers to the average amount of variation in chromaticity among a batch of LED samples classified as identical ones.
Some light sources such as metal halide are notorious for inconsistency of colors. Different samples from the same batch may show different chromaticities. To limit this variation, the lighting industry uses a color consistency system based on MacAdam ellipses . MacAdam ellipses provide a guideline as to how accurate the average person's color vision is, and how good it is good at distinguishing between similar colors.
To manufacture with consistent color properties, ALLIX corrected for tighter color point uniformity up to a 1 x 2 MacAdam ellipse, which is the minimum range where the human eye can detect changes in color.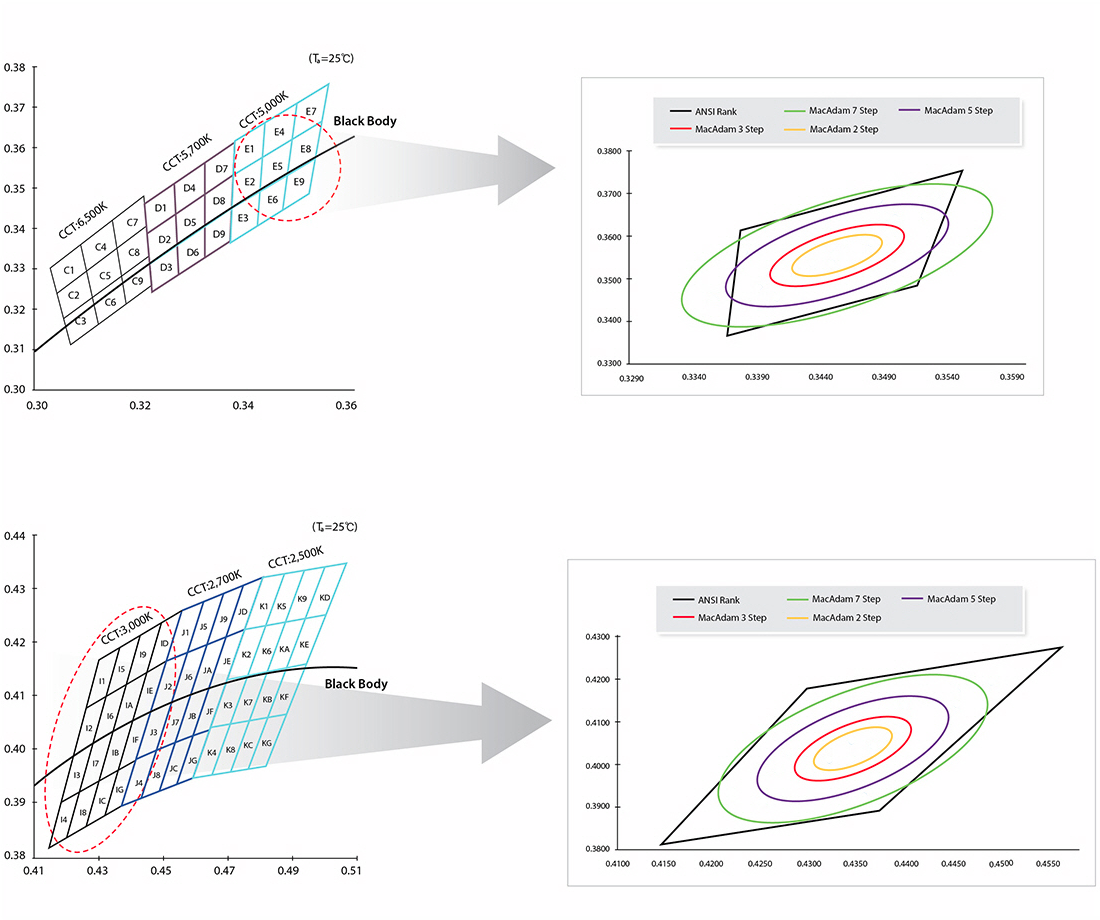 Allix Color Rank
Customize your own color rank providing with proper colors in consistency. ALLIX technical engineering team can support you with finding the optimal color rank, which will make your lighting distinguished from others.